Board of Directors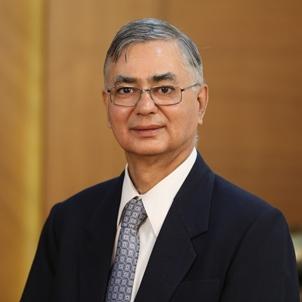 Rajendra Kashyap
Rajendra Kashyap, a member of Indian Railway Accounts Service, superannuated in April 2014 as the Financial Commissioner (Railways). He was also concurrently Chairman of Indian Railway Finance Corporation Limited (IRFC).

He has diverse experience in Finance, management, HR and policy formulation at various levels in Railways and Government of India spanning over thirty years, and in corporate leadership as Managing Director and Director (Finance) of IRFC for over nine years. Post retirement, he also served as a Member of High Level Railway Restructuring Committee set up by the Ministry of Railways. He is presently also Managing Director of Bharuch Dahej Railway Company Ltd.

He is an MBA in Finance from University of Strathclyde, (U.K) and also holds post graduate degree in Physics from Delhi University.

---
---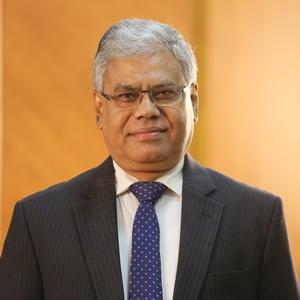 Debabrata Sarkar
Debabrata Sarkar is M.Com, FCA, CAIIB and a professional banker with more than 30 years of banking experience.

He assumed the charge of Chairman & Managing Director of Union Bank of India from April 1, 2012 to November 30, 2013. Prior to that, he was Executive Director at Allahabad Bank and also worked with Bank of Baroda in various capacities, including Zonal Manager, Head of Internal Audit Department in Mauritius and incharge of specialised Integrated Treasury operations.

---
---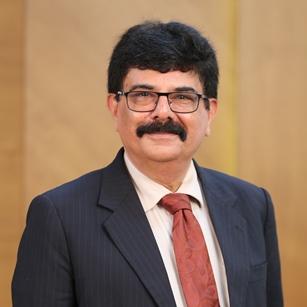 B Gopalakrishnan
B Gopalakrishnan is a senior legal professional with over three decades of rich experience in legal areas encompassing Banking, Corporate, Capital Market & Business Laws.

He was President & Head of Law Department for 14 years with Axis Bank. He was the advisor legal and operations and HR of Arcil and is presently a corporate lawyer and guest lecturer in many law schools. Gopalakrishnan has completed his LLM from Kakatiya University and LLB from Kerala University and has done B.A in English Literature from Kerala University.

---
---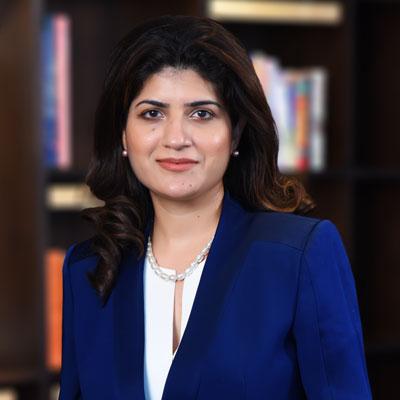 Navita Yadav
Managing Director & Chief Executive Officer
Navita Yadav is Global Head of Capital Markets for Vistra. She is also the Country Managing Director for Vistra India.

Navita is responsible for developing and executing Vistra's Capital Markets strategy globally including organic growth, expansion into new markets, development of new products and operational capabilities in international markets. In India, she drives Debt capital markets, Funds, Private clients and International Expansion businesses for Vistra. Her specialties include Structured Finance and Corporate Issuance services for Infrastructure and Financial services, Development of Financial products and Alternate asset classes for Capital Markets, Risk Management and IT platforms, Regulatory frameworks and Policy interface, Alternative Investment Funds, Commercial Banking, Private Banking and Infrastructure Finance. Over the last two decades, she has consistently driven revenue growth and profitability of Capital Markets and Financial services businesses in Asia. Under her leadership, Assets under Administration grew from USD 40 billion to over USD 125 billion while preserving a dominant market share in all Capital market business segments. Navita also carries valuable hands-on experience in M&A and integration across businesses in Asia and Europe.

Navita entered into Infrastructure Finance in 2011 to head the Corporate Trust/ Structured Finance business (ITCL) in Debt Capital Markets. She led the Company to develop the largest independent Corporate Trust platform for Issuers in Debt Capital Markets and for servicing their long term borrowing programs. In early 2016, she led the significant divestment of ITCL to Vistra, marking the first FDI in Corporate Trustee space in India. Earlier, she was with one of the largest private lenders in Asia, Axis Bank for a decade, where she held various key positions across Commercial Banking and Global Private Banking. Prior to that, Navita was with KPMG where she handled several key clients in Financial services.

Navita is the Chairperson of 'ASSOCHAM - National Council for Bond Markets in India and President and founder of Trustees Association of India (TAI). As member of various Government and Regulator committees, Navita plays an active role in policy action for Capital Markets.

A strong advocate of innovation and creativity at workplace, she is also deeply involved in Corporate Social Responsiveness for capacity building in Education and Healthcare. She regularly contributes time and resources for promoting Startups and Entrepreneurship Cells, new Technology platforms and Corporate Governance.

Navita is a distinguished alumnus of IIM Calcutta with specialization in International Business and has completed her education from University of Delhi with specialization in Financial Management.

---
---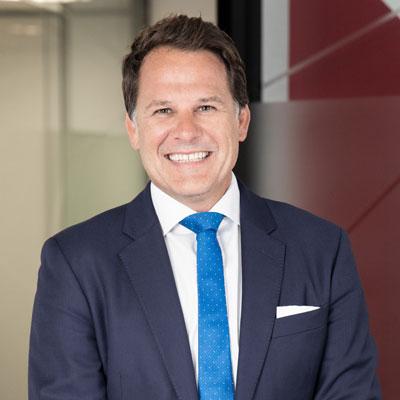 Jonathon Clifton
Regional Managing Director, Asia Pacific
Jonathon joined Vistra in February 2010 and has been a member of the Group's Global Executive Committee since 2011. Jonathon has held a number of leadership positions including Global Head of Company Formations and Regional Head of Corporate & Private Clients. He is currently Regional Managing Director for Asia Pacific, responsible for setting the region's strategic growth agenda, including transformation of the operating model, with ultimate responsibility for the Asia Pacific P&L. He also oversees Vistra's five global Shared Service Centres.

During Jonathon's tenure, Vistra has expanded its global presence from five to 47 jurisdictions with a commensurate increase in revenues, profit and employees.

Jonathon has over 20 years of experience in the financial and professional services industries across a range of corporate strategy, consulting and strategic business development roles throughout Asia Pacific, including Sydney, Tokyo and Hong Kong. Prior to joining Vistra, he worked at PwC for seven years in a range of strategic business development, consulting and leadership roles.

Jonathon maintains and develops a number of senior level client relationships and is a regular commentator on key trends, developments and future direction of the industry.

Jonathon holds a Bachelor of Business degree from the University of Newcastle, Australia and has an Executive MBA through the Australian Graduate School of Management (AGSM). Jonathon played professional rugby in Japan and speaks conversational Japanese.

---
---